Everyone hates a disappointing holiday, and surprise, surprise, we're no different. That's why everyone at Hodson Bay Hotel leaves no stone unturned in their quest to give you an amazing one. Whether it's an exciting adventure or a much-needed break, we have everything you need to enjoy an unforgettable getaway. Keep reading to discover things to see and do when you stay at Hodson Bay Hotel this Summer!
Luxurious Rooms | Hodson Bay Hotel Athlone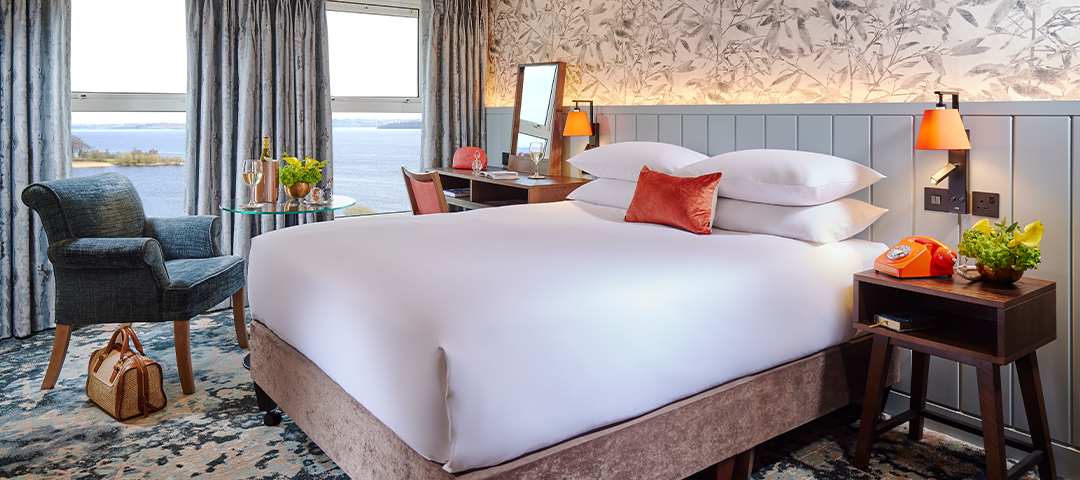 Hodson Bay Hotel rooms come in all shapes and sizes. We offer Classic, Family, Lakeview, Retreat, Deluxe, and Penthouse room types.
We recommend a stay in one of our Lakeview rooms – perfect for those sunny summer days. Relax and unwind as you look out onto the majestic Lough Ree. There are various Lakeview rooms to choose from in both the main hotel and our adult-only retreat wing. We also have family-friendly rooms with views out onto the lake.
All our Lakeview rooms boast V1 spring beds designed to give an unrivalled sleep experience. Whether travelling with friends or family, you can enjoy our renowned 4-star Hodson Bay service complimented by a warm and welcoming atmosphere.
Family-Friendly Hotel Fun | Hodson Bay Hotel Athlone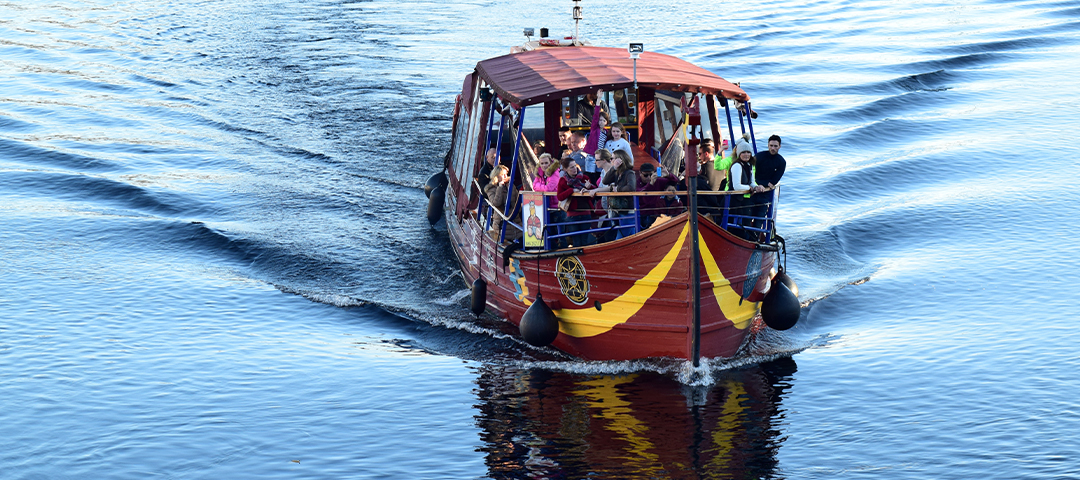 Hodson Bay Hotel has spent the last twenty years dedicating itself to perfecting the art of providing an exciting family holiday. The core theme behind everything we do is something so simple yet wonderful – fun!
Each year we talk to the kids who stayed at our hotel to find out what they loved about their visit and how we can improve so that they can enjoy an even better visit next time around. That's how our kids' adventure club never ceases to amaze the little ones who come to play.
We're always adding the latest and coolest games, activities, and toys. Some of our most popular activities include a cookery school, arts and crafts, themed food nights, a bookworm corner and a sensory zone for kids who value their peace and quiet.
World-class Food & Drink | Hodson Bay Hotel Athlone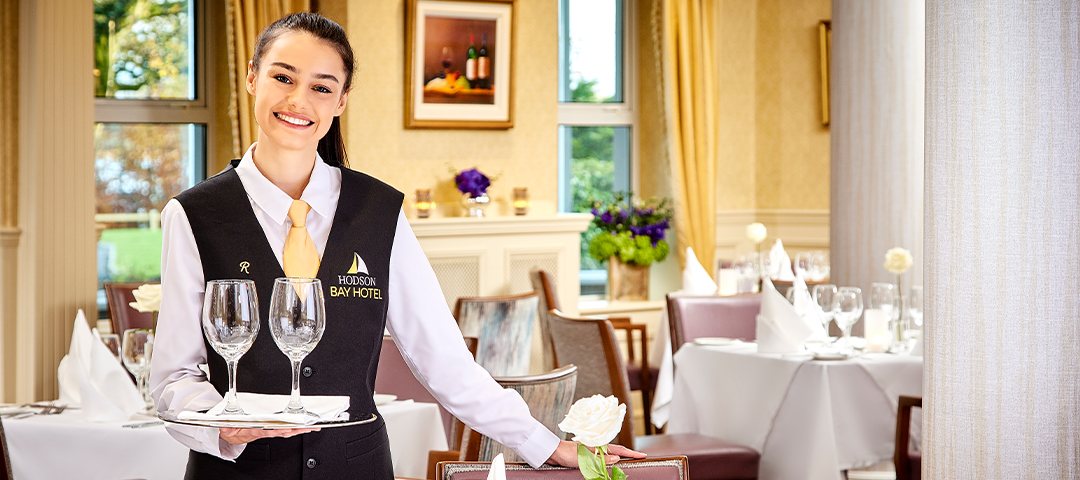 One of the many key ingredients to a memorable holiday is, without a doubt, great food and drinks. Our head chef and his team source their menu using the finest local ingredients, supporting farmers and suppliers in our locality.
We've got great options for all the family, with casual bites in the waterfront bar or a delightful evening meal at the award-winning L'Escale restaurant, both of which seat guests with a view of the lake.
You'll also have the option to elevate the senses at one of our complimentary wine and cheese tasting appreciation evenings hosted weekly by our head sommelier and in-house wine-tasting expert, Andrzej Dasiak. Andrzej is one of the top sommeliers in Ireland.
Don't panic if wine and cheese tasting isn't your thing. We also offer whiskey and craft beer tasting to get those taste buds tingling.
Exciting Resort Activities | Hodson Bay Hotel Athlone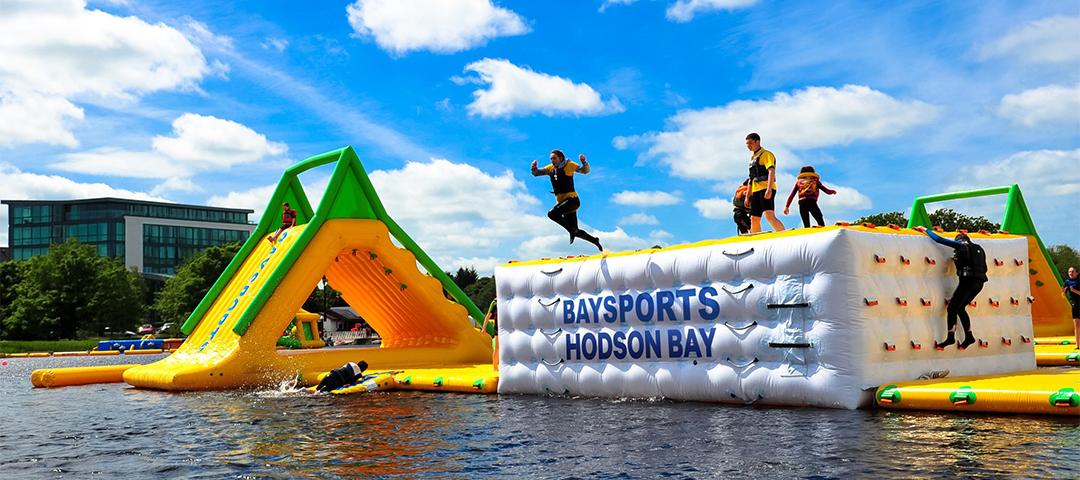 Step out onto the hotel's doorstep, and you'll find plenty of things to see and do, all from the comfort of the hotel's grounds. Enjoy a scenic stroll along the promenade, admire the wildlife, or play golf at the adjoining Athlone Golf Course.
For anyone looking for something energetic, get the adrenaline pumping at Baysports.
For those unaware, Baysports is the largest inflatable water park in Ireland. There are water slides, rockers, and challenges aplenty. There's also kayaking, stand-up paddle boarding and pedal boats to try, so there's no excuse not to have a splashing good time.
Finally, why not join in on our complimentary daily activities? There's something to suit everyone, from cookery demos and spa talks to wine tasting and yoga – you'll find something you enjoy.
Yew Point | Hodson Bay Hotel Athlone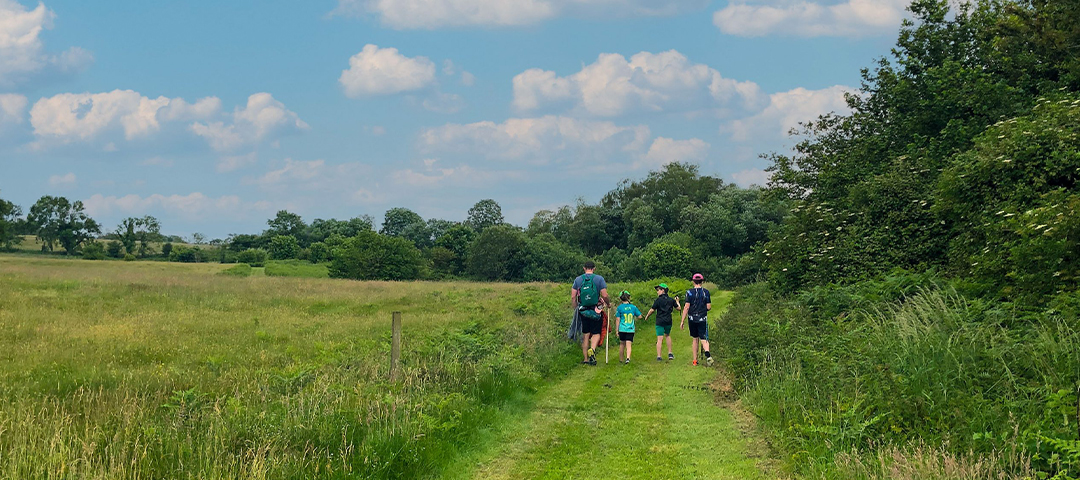 Yew Point Estate is also a stone's throw from the hotel. This five-kilometre lakeshore walk brings you through ancient Irish woodland along a vast meadow. Spending time in nature is a proven method of stress reduction, so a trip to Yew Point is a must for anyone looking to prioritise their wellness.
You can achieve heightened mindfulness and improved well-being through sensual awareness. Notice the rays of sunlight peeking through the trees, listen to the wind whistling through the branches and note the sound of running water as the waves wash onto the shores of Lough Ree. You'll feel a sense of calm wash over you as you explore.
It's so colourful and peaceful at Yew Point this time of year. You'll see carpets of bluebells and snowdrops, a vibrant mix of wildlife, and will be provided with a map laying out the viewpoints along the way – bonus points if you find the fairy trail.
Click HERE to learn more.
Spa | Hodson Bay Hotel Athlone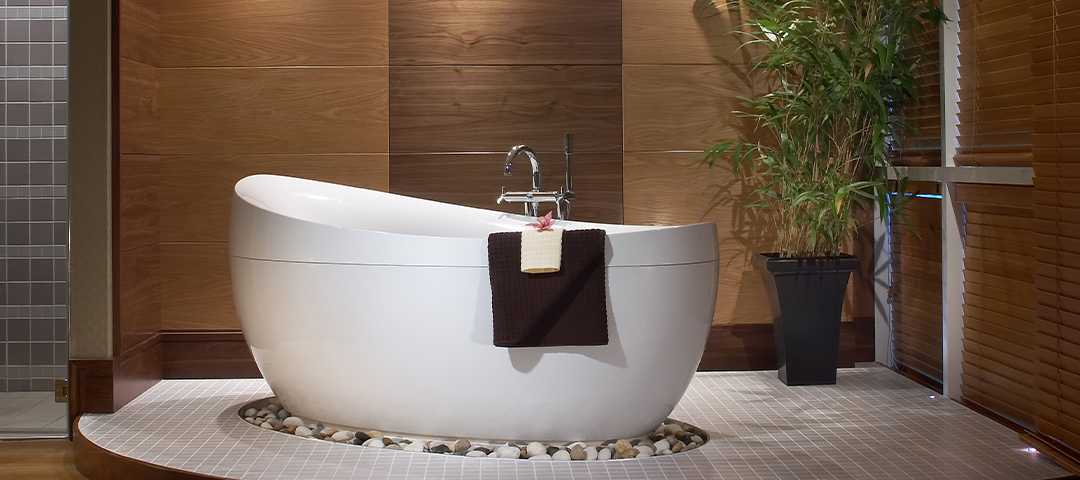 Whether you're after a refreshing spa break or a relaxing retreat, you'll find what you need here at the Hodson Bay Hotel. Our award-winning spa serves as the perfect addition to your luxurious Summer escape.
Begin your spa journey in our world-class thermal suite. Then enjoy an Elemis treatment from one of our expert therapists.  After your amazing treatment, unwind in our relaxation room overlooking Lough Ree.
Our expertly trained spa therapists are of the highest industry standard, with an unrivalled passion for delivering exceptional customer service. We offer a variety of wet and dry treatments, ranging from Elemis facials to massages.
Things to See & Do | Hodson Bay Hotel Athlone
Once you've tried the local activities at our Lakeside Resort, why not get a water taxi into the medieval town of Athlone along the banks of the River Shannon? Or explore all the interesting and exciting things to see and do throughout Ireland's Hidden Heartlands.
Join Viking Mike, Captain of the Viking Boat, for a cruise starting at the dock at Hodson Bay and travelling across Lough Ree to Clonmacnoise or into the centre of Athlone's Latin Quarter, where you arrive at the foot of the stunning 13th-century Athlone Castle.
Alternatively, you can visit our Things to Do page, which will inspire you with places to visit as it lists over twenty of the most popular attractions in the area.
Leisure Centre & Pool | Hodson Bay Hotel Athlone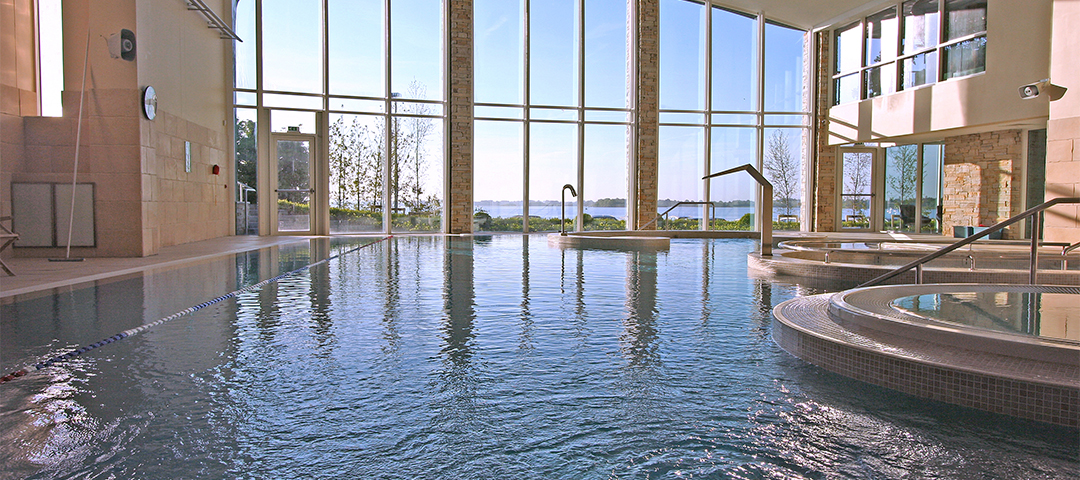 Our leisure centre features a 20-metre deck-level swimming pool, hydro pool, airbeds, and individual massage jets – perfect for relaxing and loosening your muscles after a challenging swim. We also offer a kids' pool area for the little ones to make a splash.
Meanwhile, our gym overlooks the pool boasting a direct view of Lough Ree through floor-to-ceiling widows on the pool floor. We provide state-of-the-art cardiovascular equipment, each with its own integrated entertainment system. There's also a range of free weights and machines – everything you'll need for a great workout.
Our qualified and enthusiastic staff will be on hand to deliver personalised fitness programmes. Our fully qualified health and fitness professionals offer classes for every level and free in-house activities for residents, like yoga & aqua aerobics.
Things to do when you stay at Hodson Bay Hotel this Summer
There are many things to see and do when staying at Hodson Bay Hotel this Summer. We hope this article gives you a good idea of what to expect when you holiday with us and that you find it useful.