Looking for inspiration for those last minute Christmas gifts?
Check out our top 5 picks for Christmas Gifts from Hodson Bay Group, the perfect gift this Christmas.
1. Hodson Bay Group Hotel Gift Vouchers:
Our newly launched Hodson Bay Group voucher shop features our group gift vouchers which can be redeemed across all four of our properties including, Hodson Bay Hotel, Galway Bay Hotel, Sheraton Athlone Hotel and Hyatt Centric Dublin. Our gift vouchers can be used for relaxing spa treatments, overnight stays, luxurious evening meals or bubbly afternoon tea.
All the gifts in our guide can be redeemed using our Hodson Bay Group Gift vouchers.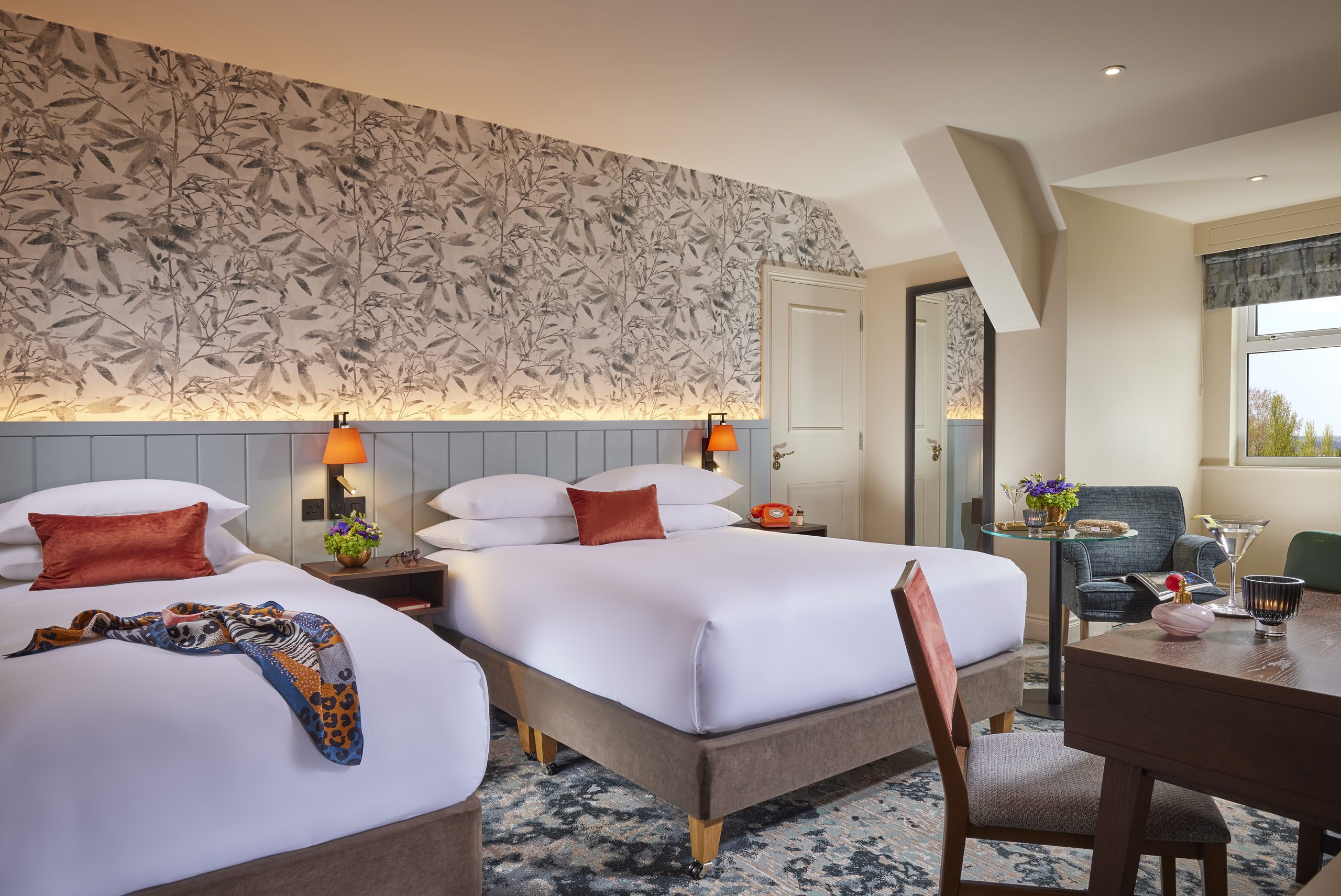 2. Elemis Gift Sets:
Spoil someone special this Christmas with a luxury spa gift set from ELEMIS. Whether you're shopping for a girlfriend/boyfriend or your best friend, ELEMIS have a range of fantastic gift sets available at Sirana Spa this season. Shop Sirana Spa
Men's Travel Essentials: (For Him) €59.00

ELEMIS Travel Essentials is the perfect collection of head-to-toe essentials for him. Featuring a body wash, cleansing face wash, facial pads, shaving gel, pro-collagen cream and refreshing gel, all packed into a handy travel bag. Shop Now
ELEMIS Mini Set: (For Her) €82.00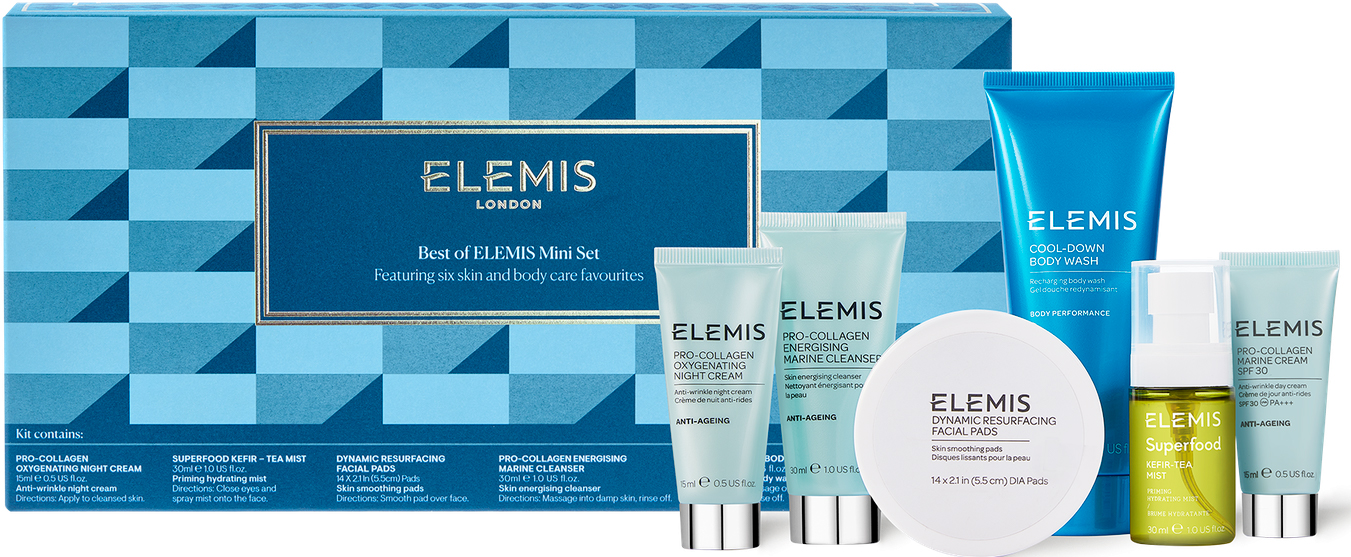 Featuring cult favorites including the iconic Pro-Collagen Marine Cream, this gift set is perfect for a skincare lover. This set includes the Energizing Marine Cleanser, Superfood Kefir-Tea Mist, Dynamic Resurfacing Facial Pads, Pro-Collagen Oxygenating Night Cream and a cooling body wash. Shop Now
ELEMIS Nourishing Skin Health Trio: (Secret Santa) €44.00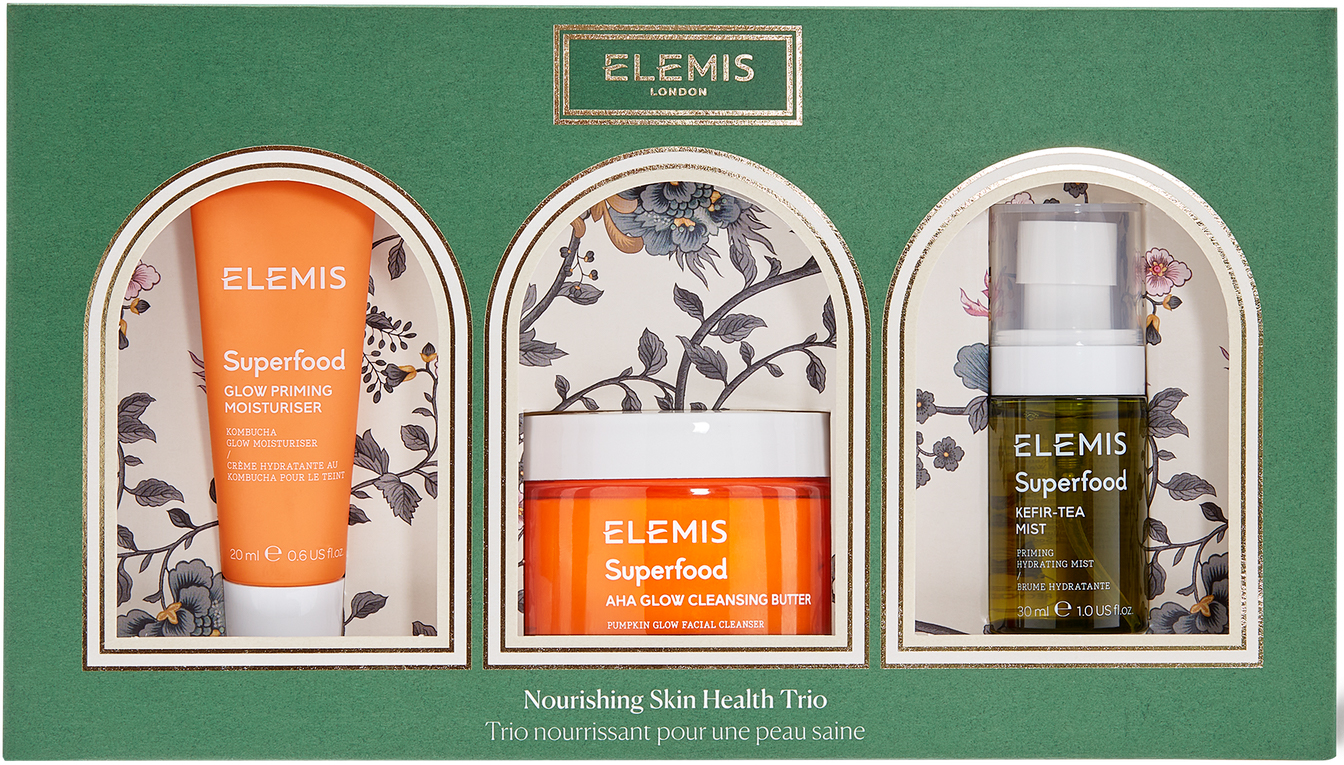 Looking for a stocking filler? Or a luxe secret Santa gift. The ELEMIS Skin Health Trio is the perfect set. Give the gift of luxury this Christmas. Featuring three plant-powered formulas, this gift set promotes a hydrated and radiant-looking complexion. This set includes a cleansing butter, priming moisturizer, and Kefir-Tea Mist. Shop Now
3. Leisure Centre Membership: (Hodson Bay & Sheraton Athlone)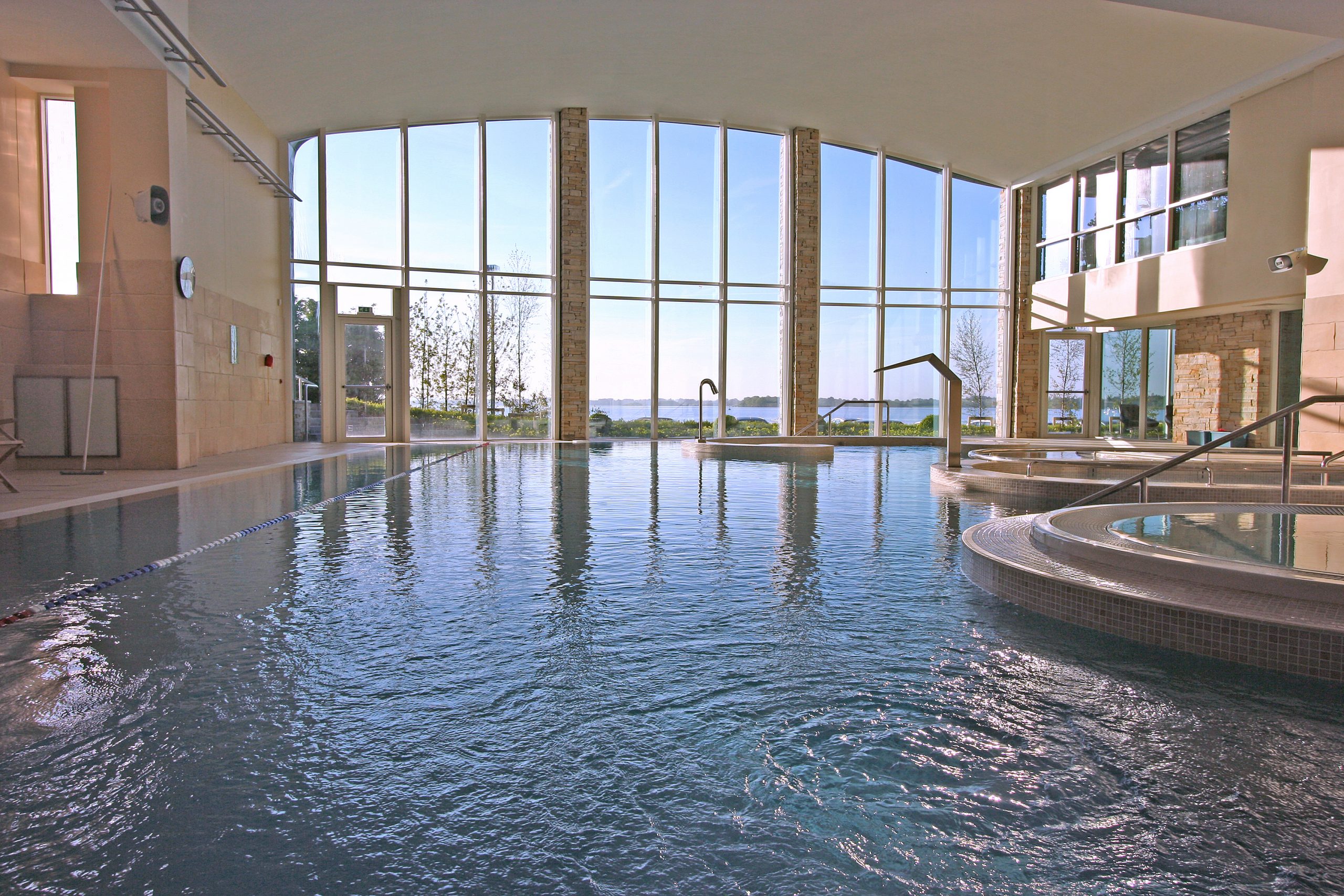 Need a gift for a fitness fanatic this Christmas? Hodson Bay Hotel and Sheraton Athlone Hotel have great value leisure center memberships for the gym and pool, available starting from €57 a month. Sheraton Athlone are currently offering vouchers starting with 3-months membership. T&C's apply. Vouchers can be personalized and are presented alongside the membership in a festive envelope email fitness@sheratonathlonehotel.com for enquiries.  At Hodson Bay Hotel members can avail of complimentary classes including spin, boxercise, HIIT, and aqua aerobics. Sign up today at Hodson Bay Hotel, all you need to do is fill out an application form and you can pay by phone or at the leisure centre desk, for more info visit Leisure Centre Membership
4. Hyatt Centric Gift Hampers (with Voucher):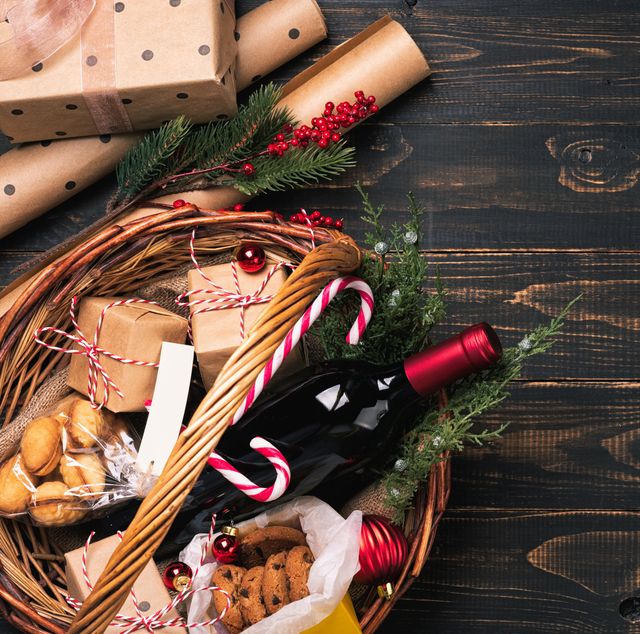 Thinking of buying a gift voucher for Hyatt Centric Dublin? Why not add some festive treats to your gift with our new Christmas hampers, including sweets, delights, and a bottle of house wine, these hampers are the perfect addition to a gift voucher this Christmas. Our hampers can be purchased at reception in Hyatt Centric Dublin.
5. Harvest Homemade Christmas treats: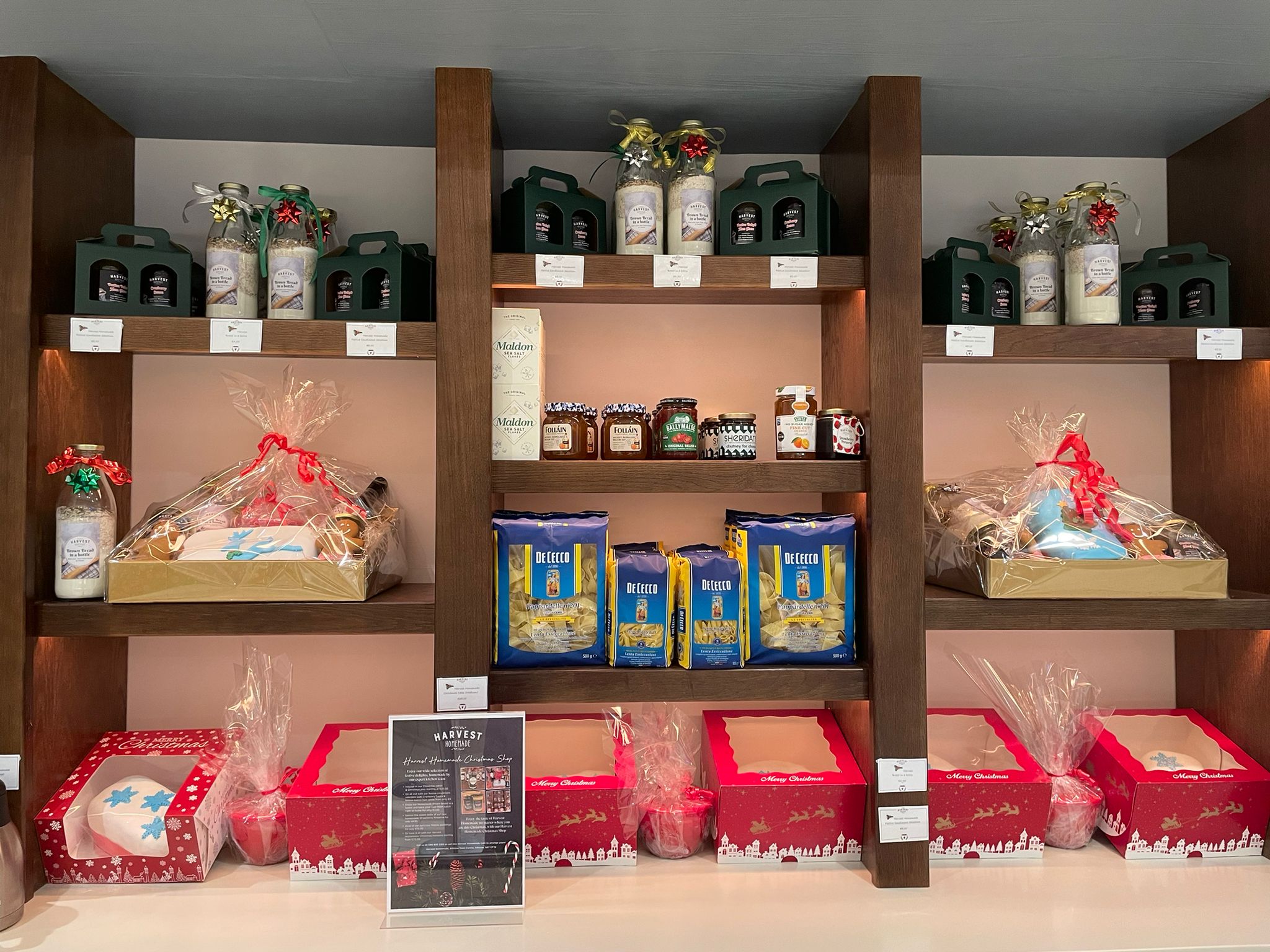 Know someone with a sweet tooth? Treat them to a Harvest Homemade Christmas cake or pie from €35.00. Give them a hand with the Christmas day prep this year, with Cranberry Sauce & festive Baked Ham Glaze from only €8.00. With festive Christmas puddings available from €15.00. Can't decide what to get? Why not try it all, our festive hampers include our most popular products and start from €75.00. All Harvest Homemade treats can be bought in store.