10 Summer Attractions in Ireland's Hidden Heartlands
If you're visiting Athlone this summer then you're probably looking for fun and exciting things to do. 
In the area surrounding the Hodson Bay Hotel (pronounced "Hudson" Bay Hotel), there are over 50 activities perfect for family and friends alike. So whether that be enjoying a stroll through scenic woodland, or raiding Clonmacnoise on a Viking longboat, there's something for everyone in Ireland's Hidden Heartlands.
But being realistic, of course, you're not going to have time to do everything. That's why we've compiled a list of 10 exciting things to do that are sure to make your midlands adventure an unforgettable one this summer. 
Keep reading if you're looking for a great holiday this sunny season with fun and excitement to match!
Looking for Things to do in Athlone this Summer? Voyage with Viking Mike on the Longest River in Ireland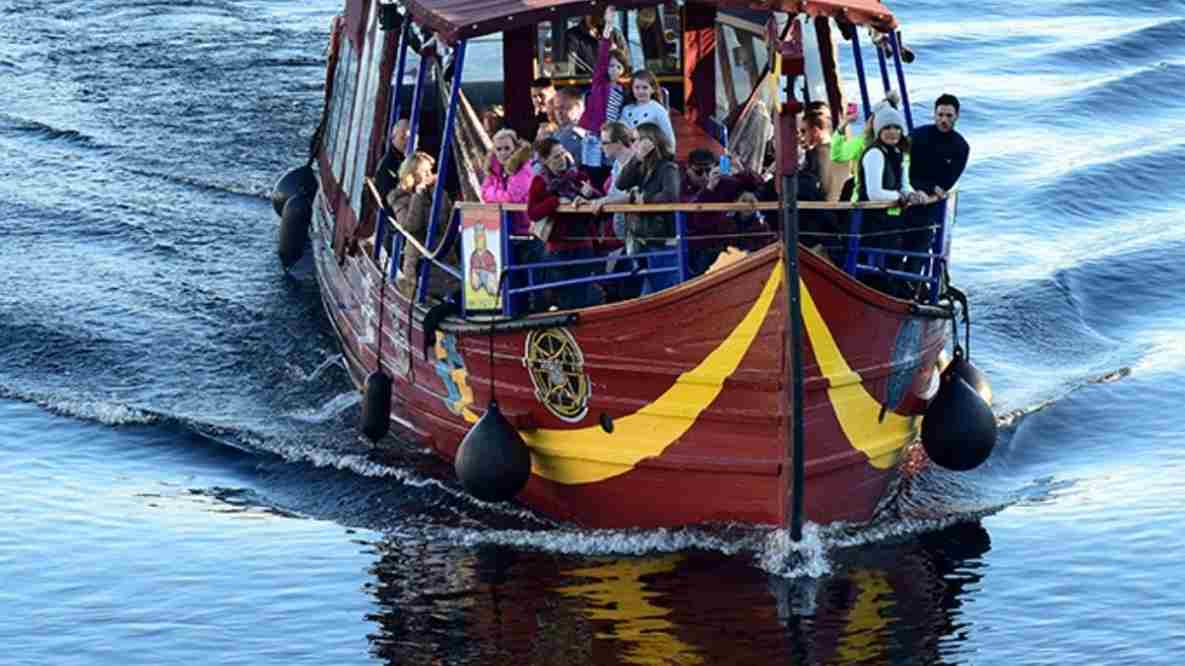 The Viking Ship sails daily from the quayside at Athlone Castle. You can also get aboard from right outside the Hodson Bay Hotel (weather & water levels permitting).
Viking longships have sailed around our coasts since 795. The River Shannon is the main artery throughout the country. Viking Mike tells tales of the Vikings and the River Shannon.
It's 100% worth taking this tour on the longest river in Ireland, who knows what you might see or hear! The Lough Ree Cruise (approx 75 minutes) goes upstream calling to the Hodson Bay and returns to Athlone Castle.
Visiting Athlone Castle is One of the Top Historical Attractions in the Midlands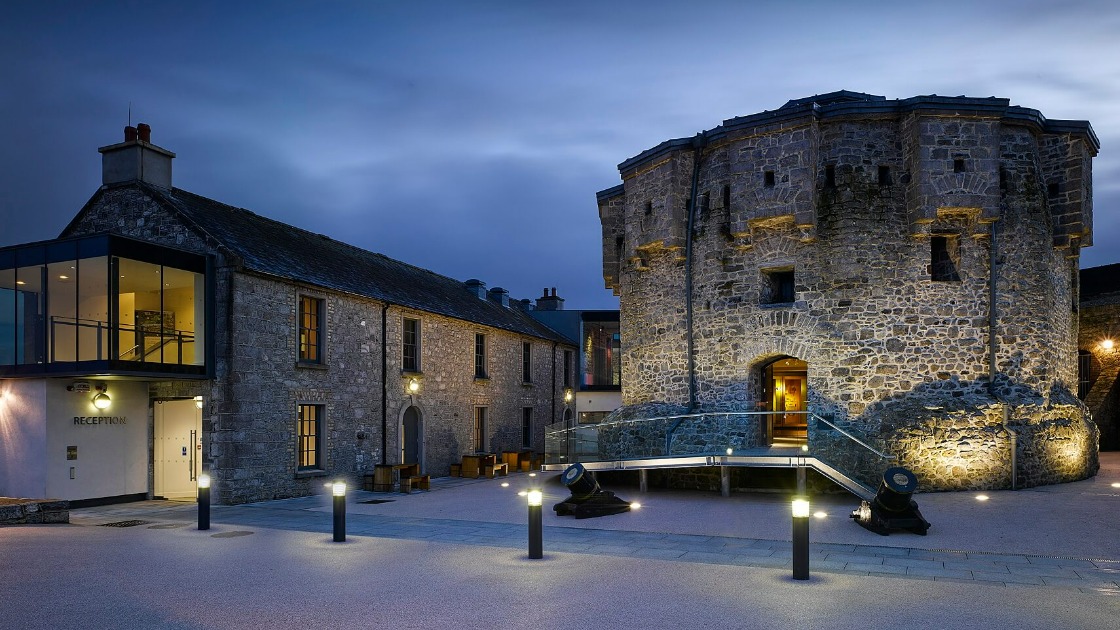 Situated along the banks of the river Shannon next to the town bridge in Athlone, the castle dates back to the early 1200s and still retains some of its original features. Athlone Castle boasts a long and esteemed history and you'll get a sense of that as you wander around its stony ramparts. 
The town of Athlone began as a settlement surrounding the castle, which was built by the Irish justiciar Bishop John De Gray of Norwich at the request of King John of England. Strategically speaking, the castle sits guarding a crossing point along the banks of the River Shannon seperating Connacht and Leinster. 
According to the Athlone Town Castle Visitor Centre website, the castle was:
 A stronghold for the rival local families the Dillons and the O'Kellys

The seat of the Court of Claims 

The residence of the President of Connaught

The Jacobite stronghold during the Sieges of Athlone

Taken over by the Free State army in 1922 in the stead of their British counterparts 
From educational narratives to fun hands-on interactives, the castle has something for families and historical enthusiasts alike. 
Clonmacnoise is a Beautiful Summer Attraction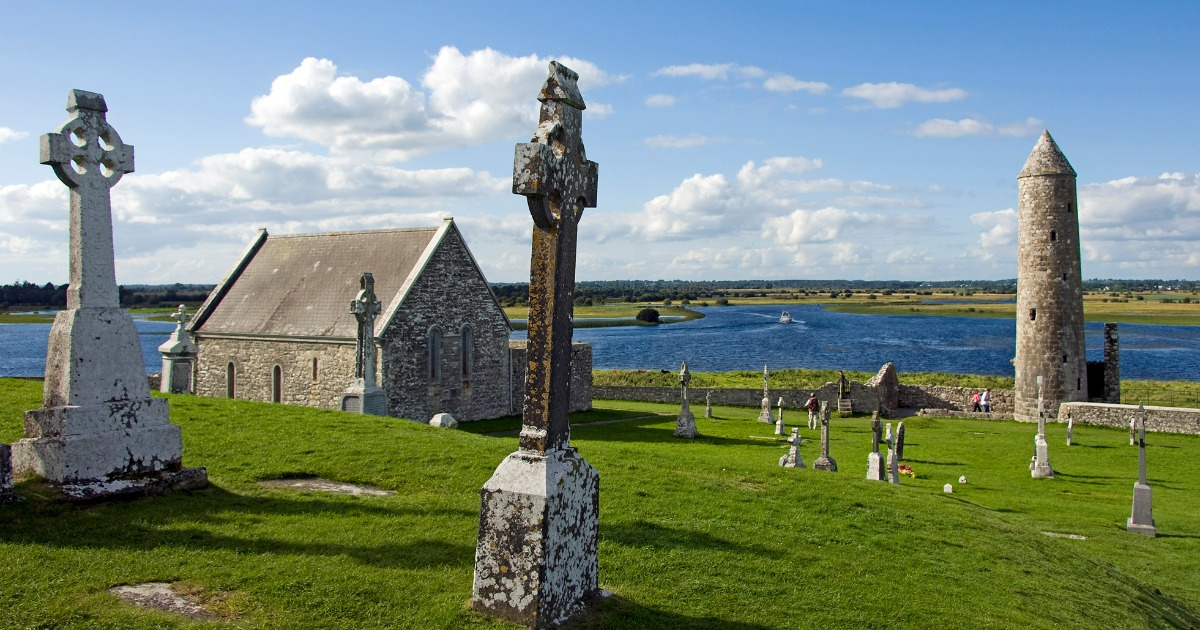 The Clonmacnoise cruise is 90 minutes downstream from Athlone. Clonmacnoise is a place steeped in history and without question one of the most interesting historical attractions found in the heart of Ireland.  St. Ciarán founded a monastery in Clonmacnoise, along the banks of the Shannon, back in the 6th century. Over time the site expanded and became a university welcoming students from all over Europe. 
A historic site that provides guided tours at great prices, Clonmacnoise is a must-see attraction for anyone interested in unearthing the secrets of Ireland's Hidden heartland. 
Looking for more things to do in Athlone this summer? Check out our Culture and Heritage page. It's sure to make your exploration into Ireland's Hidden Heartlands a memorable one.
Sign Up to Our Newsletter
Receive Priority Access to the Hodson Bay Groups Latest News and Exclusive Offers
Treks & Trails are some of the Midland's Greatest Attractions During the Summer Months
Take the scenic 42km cycling tour of the sights and sounds along Athlone's Old Rail Trail.
On the western shores of Lough Ree, discover the abandoned medieval town of Rindoon. 
You'll find the town wall, and the ruins of a castle, medieval hospital, church, and mill. This site poses a fascinating insight into Ireland's past. 
And just a few kilometres away, you can sit back and enjoy a pint while feeling the wonderful welcome in the local pubs. And if you're hungry after your exploration, why not try a delicious Roscommon dish in the lovely restaurant in Lecarrow village?
For anyone based in Athlone, we recommend taking a guided walking tour where you'll hear the secrets of the medieval walled town of Athlone. Walking tours are available every Thursday and Saturday at 11:30 am. 
For a scenic 42km cycle tour take Athlone's Old Rail Trail. There are loads of villages and attractions to explore along the way. 
Unwind in the Hodson Bay Hotel's lavish spa, or enjoy a walk along the promenade before dining in the L'Escale restaurant. Afterward, head on over to the waterfront bar for a refreshing drink and relax while looking out onto the bay. 
Yew Point at Ho
dson Bay Hotel is a Great Summer Attraction!

For anyone who loves the great outdoors visiting Yew Point is one of the best things to do in the midlands this summer during your stay at the Hodson Bay Hotel.
There are 140 acres of untouched meadow and woodland overlooking Lough Ree's glistening waters waiting to be explored. Hodson Bay Hotel is located right beside the point and in our opinion captures the breathtaking beauty of Ireland's heartland. 
There's no better sight than watching rays of light pierce the leaves and branches as you make your way through the forest surrounding Yew Point. Soak in the scenery while enjoying a stroll around the area. 
If the hike around the Yew Point loop doesn't appeal to the kids, then maybe the magical fairy trail will.  Click here to see more Outdoor Adventure Attractions in our full list of things to do…
Enjoy A Pint Of Guinness In Ireland's Oldest Pub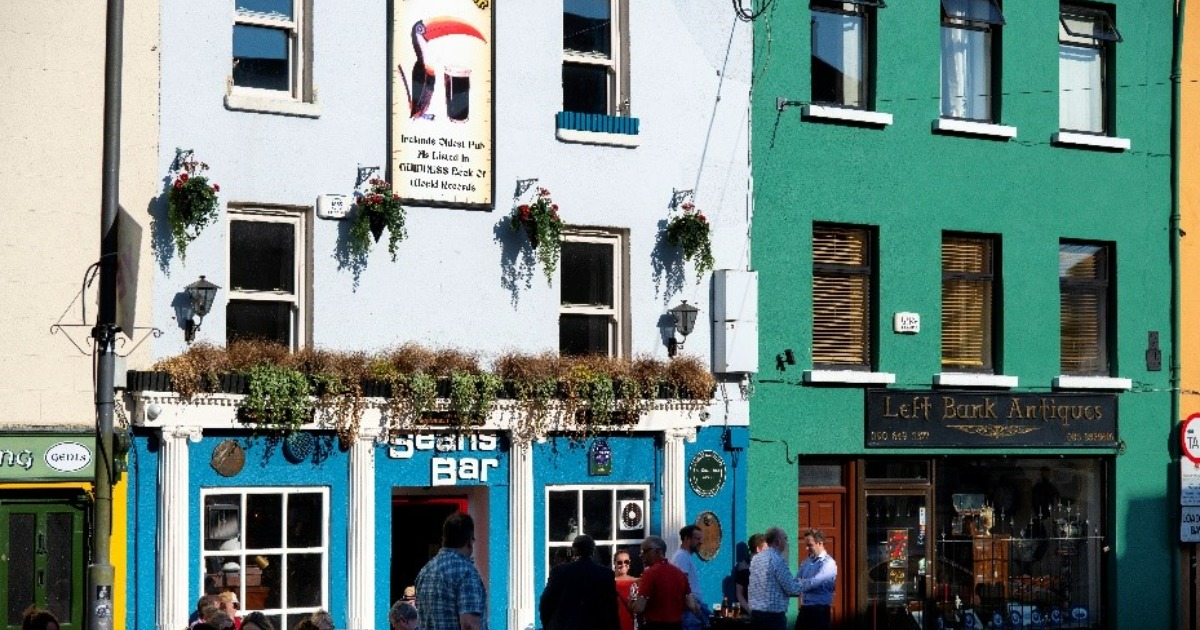 Sean's Bar has a detailed history that dates back as far as 900 AD. So if you're someone who enjoys a drink it's most certainly an attraction worth visiting when you come to Ireland's heartland. 
To be honest, even if you don't drink it's still fun to see the bar just to hear an account of Sean's intriguing history from a member of staff.
Aside from its historical appeal, Seans is renowned for being great craic and is always a lively destination no matter the weekend. The venue is a favourite for hen and stag parties alike.  
Whether you enjoy a quiet pint of Guinness in the lounge, tapping your foot to traditional Irish music in the bar, or dancing the night away in the smoking area (recently refurbished, I might add), Seans has something for you. 
It keeps its traditional "Irish" appeal; with sawdust on the floors, an open fire, memorabilia decorating the walls, and little hidden snugs.
It's some spot to meet up, enjoy the craic, and drink a pint of great Guinness. There are plenty of paid taxi services available to get to and from the Bay, so getting in and out won't be a problem. If you'd prefer, you can always stay in the Sheraton Hotel right in the heart of Athlone Town center. 
A lovely treat after a long summer's day spent adventuring! Take a look at some of the food and beverage tours and treats available on our website – CLICK HERE
Visit Lough Boora Discovery Park
Lough Boora Discovery Park offers incredible peat and marsh-filled landscapes that, like so many midlands attractions, capture the beauty of Ireland's stunning heartlands. Picturesque views and beautiful scenery are bolstered by a range of relaxing, enjoyable activities such as walking, cycling, and bird watching to the wonderfully mysterious fairy trail, not to mention the fantastic sculptures arising from the landscape. Angling & fishing are also two massively popular pastimes. 
Lough Boora is a uniquely different experience. Aside from great tasting coffee and tea in the Catoca Café, your family and friends will feel transported back to a simpler time. 
Adventures like Lough Boora involve making the best of what the senses can experience within the stunning landscape. Make your way down the many tracks and trails, or take time to visit areas said to be where fairies roam. 
Once you're tired of adventuring, why not sit and chow down in one of the many picnic areas the park has to offer. Bikes can be rented on-site and there are tours available for booking with larger groups. 
A great day out for everyone!
Lough Key Forest Park is a Major Midlands Attraction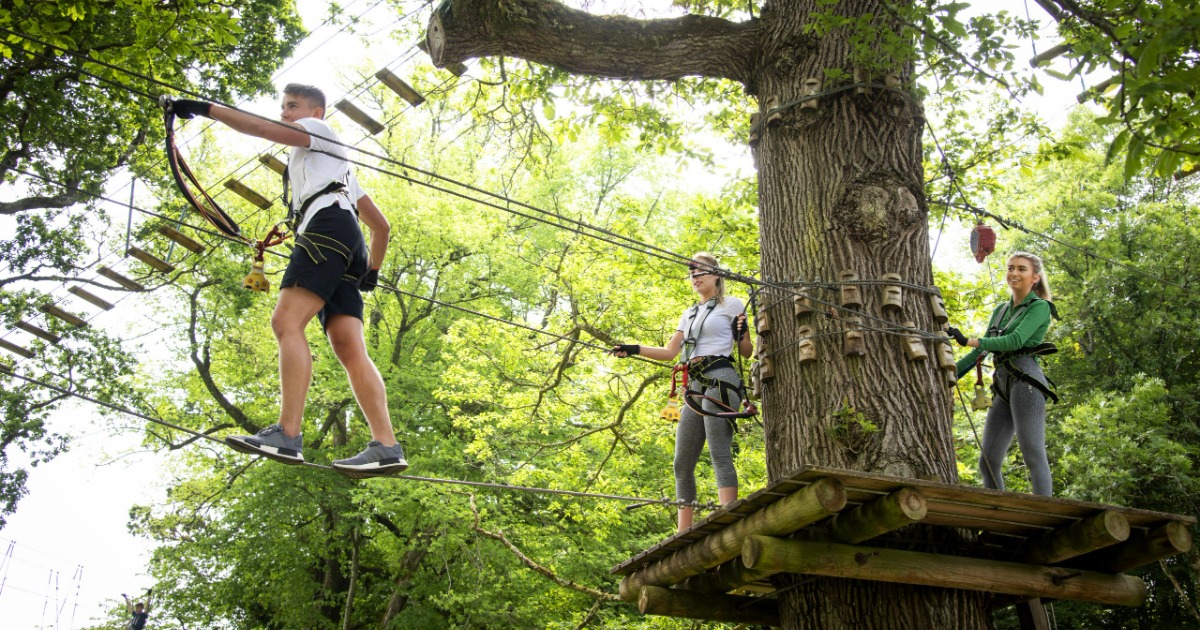 If you were to head four kilometres east of Boyle in Co. Roscommon you might happen across Lough Key forest park. Stretching over 350 hectares and comprising many small islands, the park truly is a sight to behold on a sunny day in June. 
Zipit high wire adventure is a super activity within the park for anyone looking for a high octane day out. It's suitable for kids who are over the age of 7 and adults who enjoy a good laugh, making it the perfect family adventure. 
If ziplining is a bit much there are many historical sites, walking trails, and electronic biking tracks for those who like to take things a bit slower. One great attraction that's known to be fantastic during summer is the Lough Key Experience Tree Canopy Walk. 
There are many ruins within the park such as the old abbey built in the 12th century that sits handsomely within the confines of the small but intriguing Trinity Island. Visiting Rockingham house is a must to see what remains of the 17th structure that was destroyed in a fire in 1957.
There are still some stables, outbuildings, and spooky tunnels remaining that are well worth a visit along with several bog gardens. Boda Berg and the large outdoor children's adventure area are also a must-see. 
It's a great outdoor activity in the heart of the country for all to enjoy.  Looking for our full list of family-friendly things to do near Athlone? Click this LINK for more details.
Dún na Sí Amenity & Heritage Park Perfect Summer Destination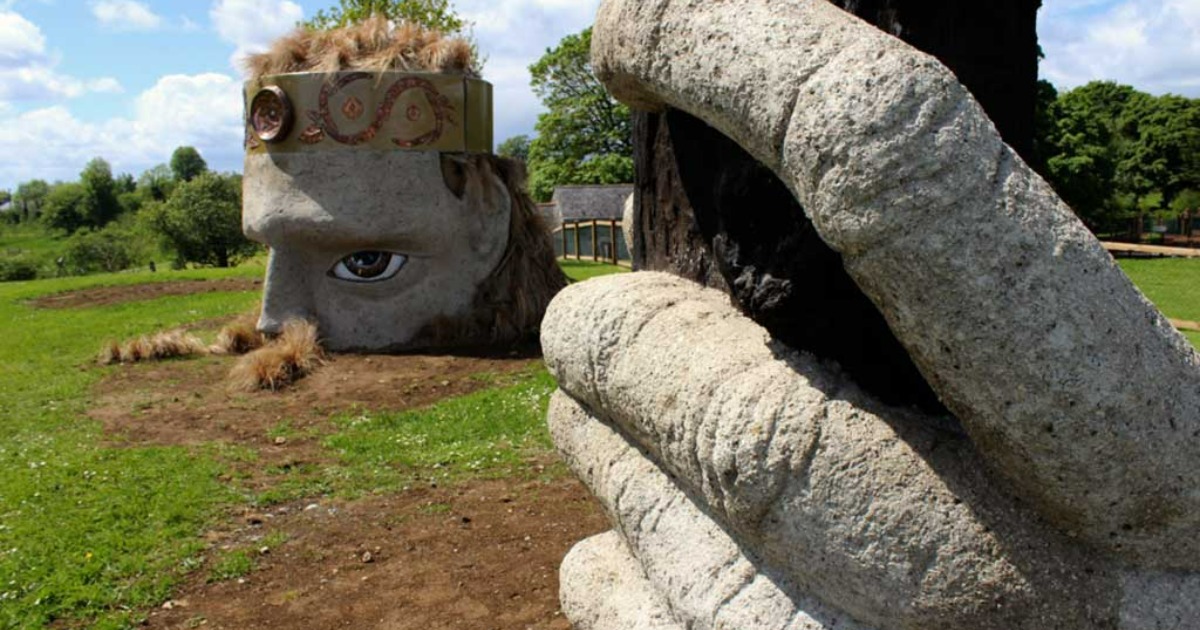 One of the midland's most interesting attractions can be found near the small town of Moate not far from the historical centre of Ireland here in the Hodson Bay. Dún na Sí, meaning fort of the fairies in Irish, is a fun day out best visited during the summer months to take the time to see the whole park without having to worry about getting soaked!
According to local folklore, the park was once a fairy fort due to locals having found hawthorn or "fairy" bushes on site. Dún na Sí Heritage Park remembers and celebrates the traditions and activities of rural Ireland in days gone by, while the Amenity Park is a beautiful space within Ireland's heartland that celebrates nature, biodiversity, arts, education, and play. 
Dún na Shí's location at the heart of Ireland makes it a perfect getaway for visitors seeking to discover more about Ireland's hidden heartland. Visitors from Dublin need only drive a mere 45 minutes to get to the centre, while those from Galway can arrive in roughly one hour. 
The award-winning park boasts some incredible attractions ranging from a hedge school reminiscent of colonial Ireland to a sculpture dedicated to celebrating the Irish mythological god, "Lugh". There's also a pet farm and an enchanting fairy fort sure to capture the imagination of your little ones. 
Make a Splash in Ireland's Largest Inflatable Floating Water Park in Summer 2022
Baysports at Hodson Bay is the home of the largest water slide in Europe. Diving into the waters of Lough Ree is a must for all you fun-loving adventure types.
Baysports has a vast selection of slides and inflatables designed to get you jumping and the adrenaline pumping. It's also perfect for kids over the age of 6-10 so long as they're accompanied by an adult.
Seeking a different type of water adventure? Then you have to try kayaking, pedal boating, or maybe even stand-up paddleboarding.
Whatever your preference, you're guaranteed buckets of fun and side-splitting laughter at Baysports this summer. So, on those hot days cool off by the Bay.
On a slightly more serious note, there's no need to worry too much about safety or supervision. That's all taken care of by the Baysports professional crew. So rest assured that your visit to Baysports will be as safe as it is memorable.
Thanks for Reading About Our Top 10 Things to do In the Midlands this Summer!
We hope you enjoyed our shortlist of some of the best things to do in the midlands this summer. There are of course more attractions on offer but these are just some of the things we feel are worth doing when the weather gets fine. 
Check out some of the links down below if you're interested in booking your summer staycation here with us at the bay, or if you would prefer more information.
Thanks for reading!
Check Out
Our Luxurious Summer Packages
Remember that a good holiday is about getting the blend between leisure and relaxation right. The Hodson Bay Hotel offers a Spa, pool, and gym to help you unwind after busy days spent adventuring. Some fun hotel activities are free such as outdoor yoga and wine tasting. 

Celebrate the magic moments on the shores of Lough Ree...

Make a break for Ireland's Hidden Heartland's this summer at Hodson Bay...

Treat yourself to a spa break at Hodson Bay Hotel...
Sign Up for Our Newsletter
Looking for More Information?